CustomRCmodels R/C Tank's
|
home




1/16 scale R/C Tiger 1 with airsoft-gun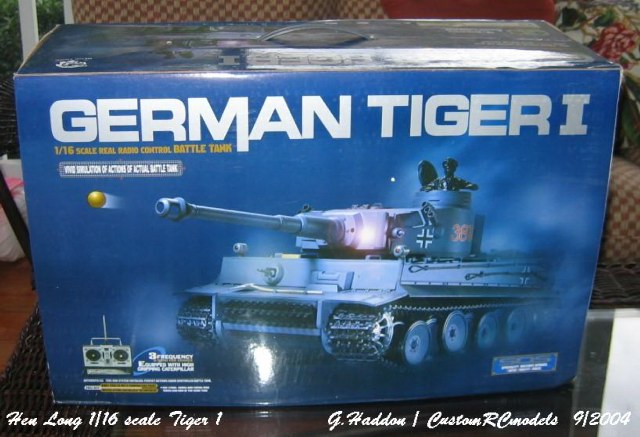 Hen Long 1/16 scale R/C Tiger 1 tank with airsoft-gun
After producing cheaper versions of the Marui 1/24 scale airsoft-gun equipted R/C tanks ,
now here is an affordable 1/16 scale Tiger 1 tank…
But it looks like it's a nice alternative for the hobbiest likes to get into the 1/16 scale R/C tanks with a limited budget ….
plus it leaves all the options open to upgrade , for example to a better proportional R/C system, down the road .
Basicly you are looking at a budget copy of an Tamiya 1/16 Tiger 1 …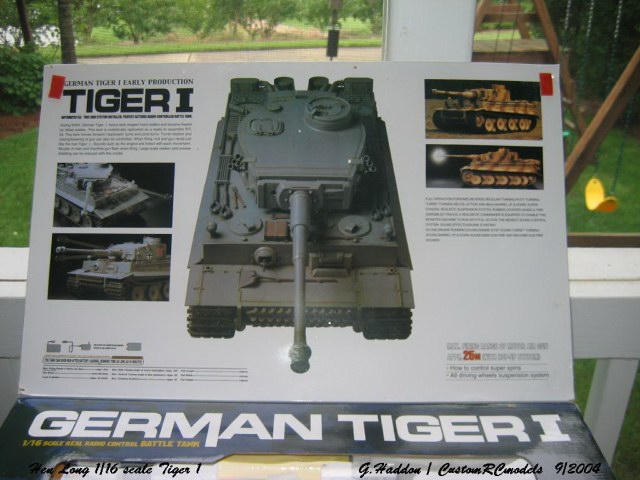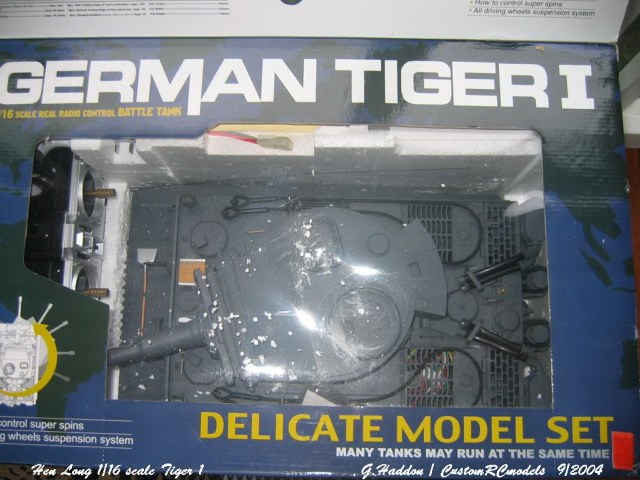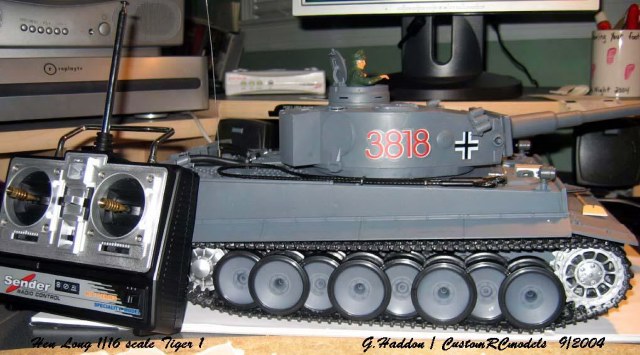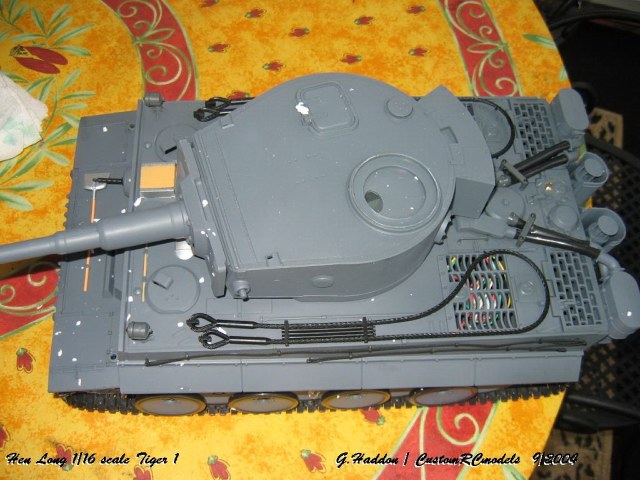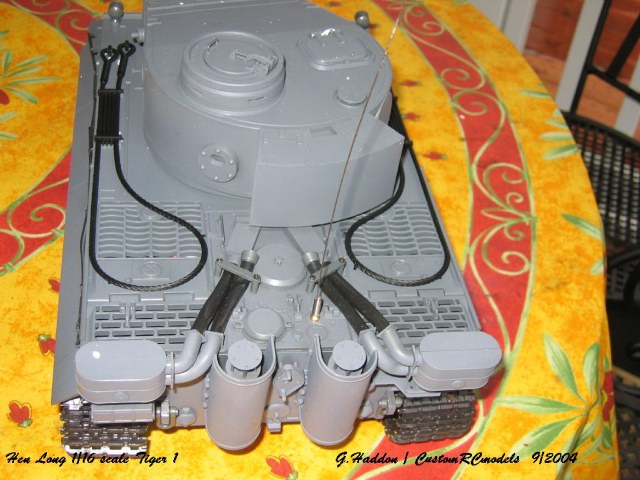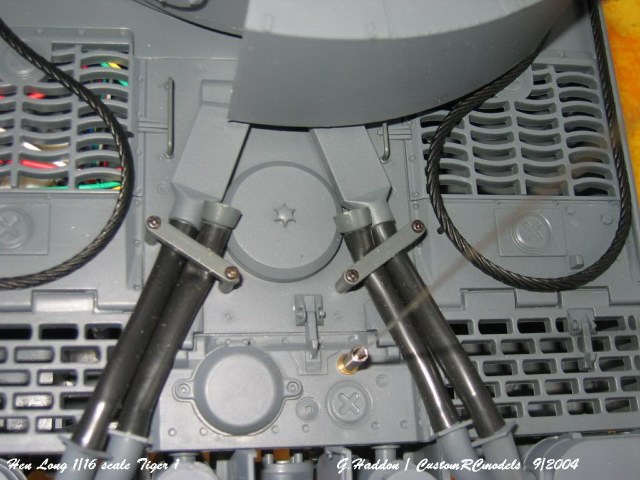 Dual-gearboxes , turret-movement and even an airsoft-gun…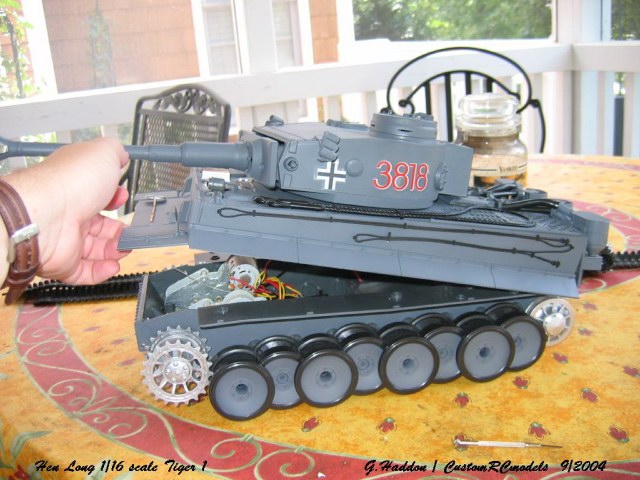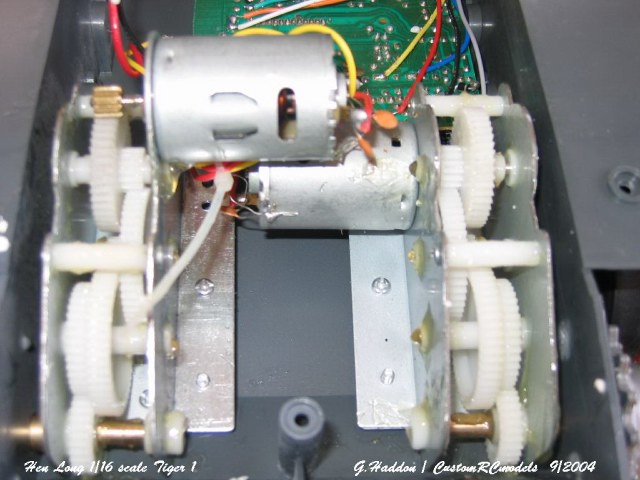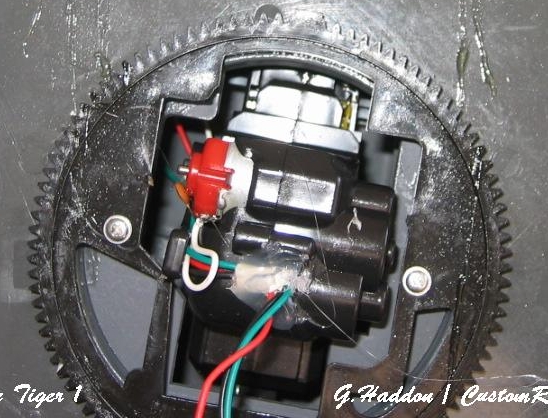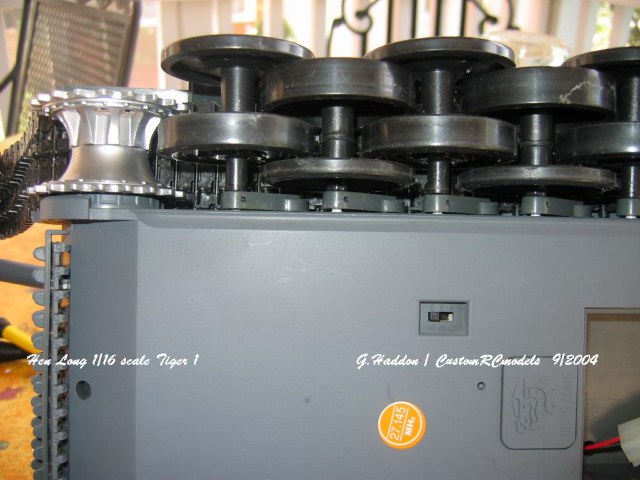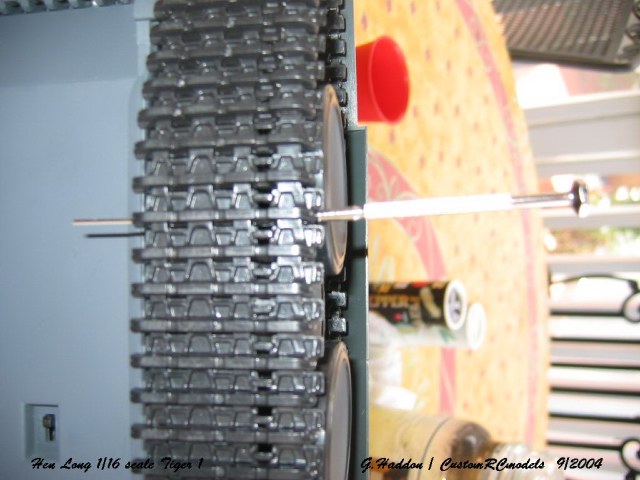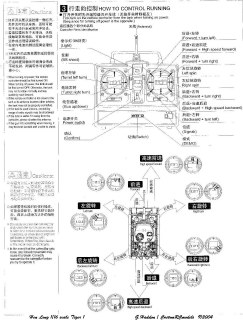 manual-page , click on the image to see it full size !
Do not expected to much from that airsoft-gun …
These Hen Long versions are far away in performance from an Marui…
but they can be improved…..
Because of the scale , it should not be a problem to repair or upgrade the gearboxes / drive-train
,or other parts of this tank ,later on….
The first upgrade-option would be of course a proportional R/C system for smoother driving …
A nice 4 or 6 channel proportional R/C system is these days not that expensive anymore …
For around $ 150.- you can get some nice systems ….
As modifications to the tank-electronic it would take a few ESC's ( electronic speed controllers )
Suitable ESC's would be around $ 50.- or less …( 2 x required for the driving functions ) ….,
or dual-mini-ESC's like these ones here ...
Plus a couple electronic-switches ( or just a servo with a micro-switch ) for the other functions ,
like turret-movement and gun-firing …
and I will have "plug and play" conversation-kit's available pretty soon …..
Depending on 4 or 6 channel and if all functions are proportional or just partial ,
you are looking here into $100.- to $ 150.- for the electronics for the tank itself
and between $130.- to $ 175.- for a good proportional R/C system …..
Details about this conversation and other possible modifications I will post at a later time …
UPDATE as of 10-03-2004
UPDATE as of Dec 2004
This tank is not available in the USA , but we are trying to get enough people together
to place an direct order to keep the cost as low as possible …..
Estimated price inclusive shipping within the USA is $ 150.- ( or less )…
international shipping I will have to quote you ...
UPDATE as of 10-02-2004
we have received the first 20 tanks and they are now on there way to there future owners
and depending on the feedback ...
( please use the form below for your feedback-comments ),
we may organize a second order...
so far I can say this tank is a nice copy of Tamiya's 1/16 Tiger,
and it even looks like that some Tamiya-parts may could be used as spare-parts for this tank ..
but more to this after I have done a detailed evaluation....
( what I will post here soon... )
so far this tank is a nice start to get into the 1/16 scale tanks without spending the big bucks ...
upgrade to a fully-proportional R/C system is almost a must ,
if you want to get the maximum " play-fun "
soon I will list here the possible upgrade-options .....
so stay tuned....
Please use the form bellow for any inquires ….
or questions about international orders if you don't use Paypal...
I also would like to collect feedback about this tank ,
please use the form below ...
please make sure you type your email-address correctly !
and fill out the "comments" section ...
you can also place an order or just a downpayment
( any kind of payments will be fully refundet of course,
in case we are not getting enought orders together for a second shipment )
( USA only ) for Paypal-payments via bank-fundet accounts use these buttons below :
Purchase / Order
Pre-order / Downpayment
( USA and international ) for Paypal-payments via a credit-card-fundet account use these buttons below :
Purchase / Order
Pre-order / Downpayment
for shipping-cost ( international only ! )
( 18 lbs box , tank tested and well packed , shipped via air-mail , insured for $ 200.- )
if the actual shipping-cost turns out to be significantly cheaper ,
( since it varies from country to country )
I will send you a refund for the difference via Paypal
Willy
October 2004