CustomRCmodels R/C Trucks
|
home




R/C Mini-Fork-Truck

Tamiya has this toy-style forktruck model which operates via a wired remote control
Instead going bigger and heavier with our forktruck projects ,
I decided it was time for a "little-guy"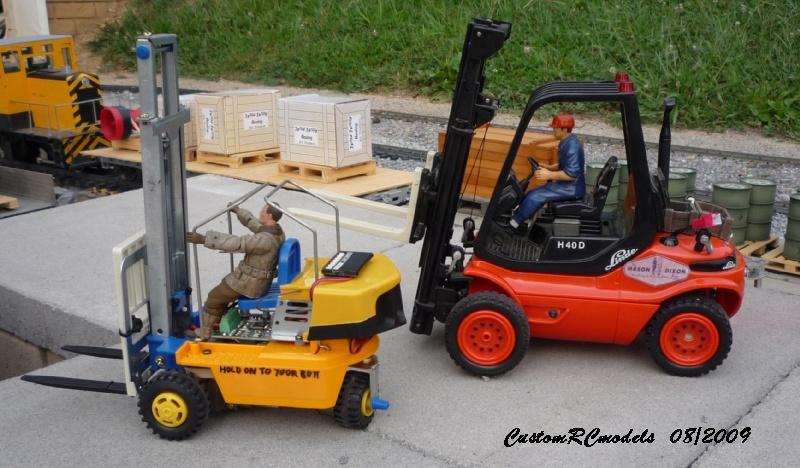 the "little-guy" with his bigger brother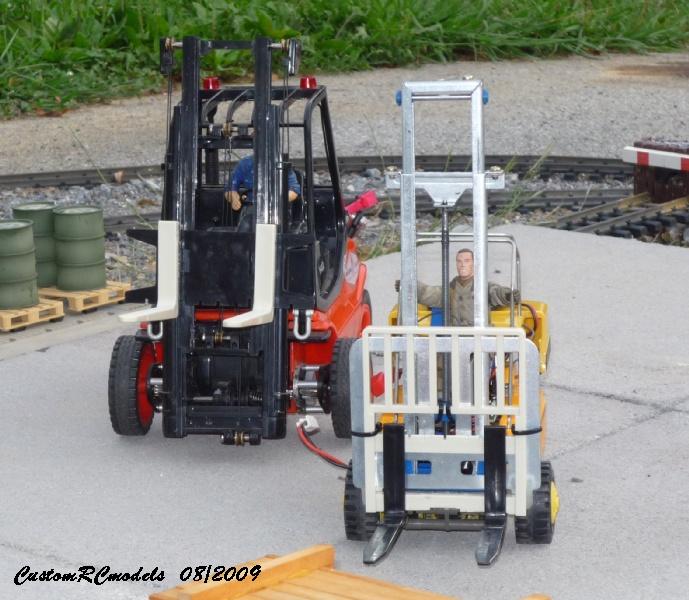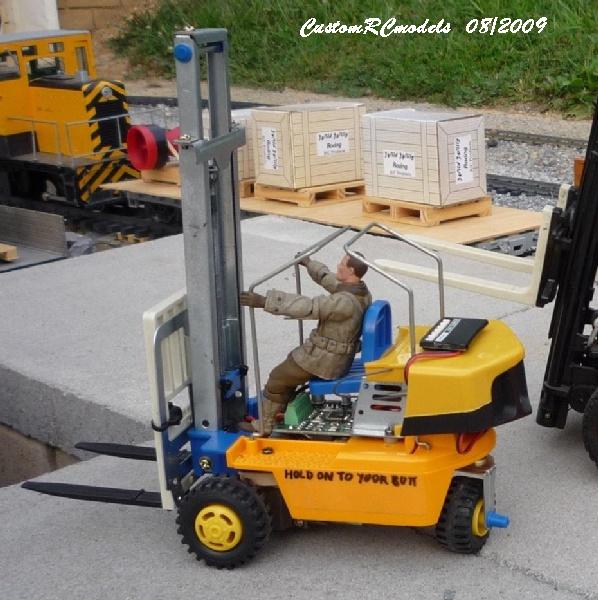 Internal components :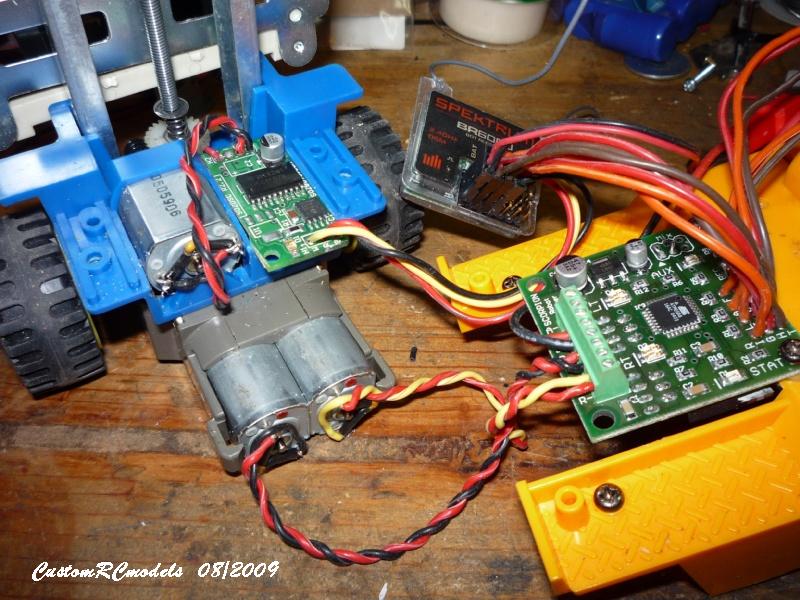 stock 3 volt motors replaced with 7.2 volt versions
mini-dual ESC for skid-steer / tank-steer control
mini-ESC for forks up and down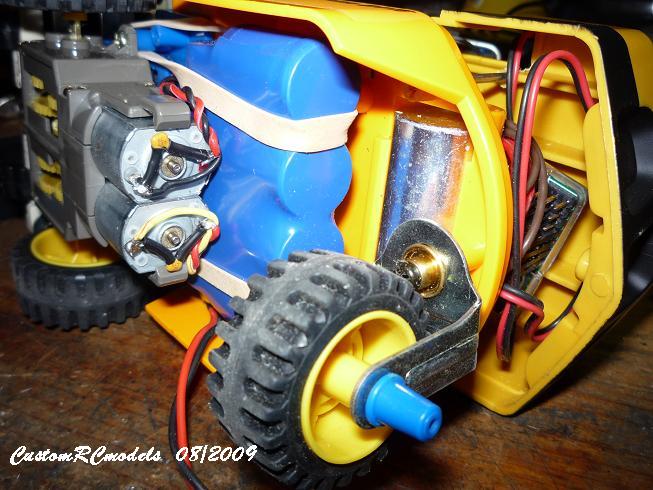 small 7.2 volt , 1100 mAh battery squeezed between gearboxes and chassis
Spektrum ( 2.4gigHz ) receiver and wiring hidden under the added rear cover from a Yale fork-truck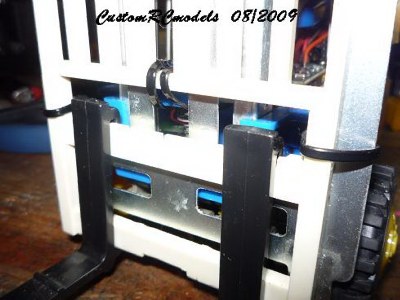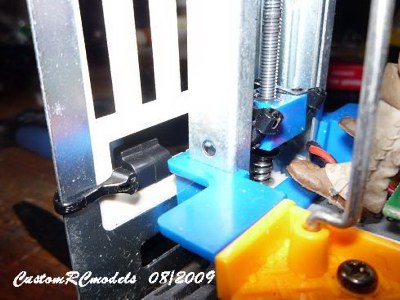 removed the chain , disabling the second stage of the mast ,
fixed the forks to the first stage , that a way it doubles the lifting capacity .
Fork-assembly is a mix out of Dicki and the Yale fork-truck.
Yeah , I know , looks a little cheap with the wire-ties ,
but the entire conversion was a "quick-deal" just 1 day prior the
Indy 2009 show
because of the dual-motor setup , skid-steer , that "little guy" is very maneuverable !
setup for video-shots :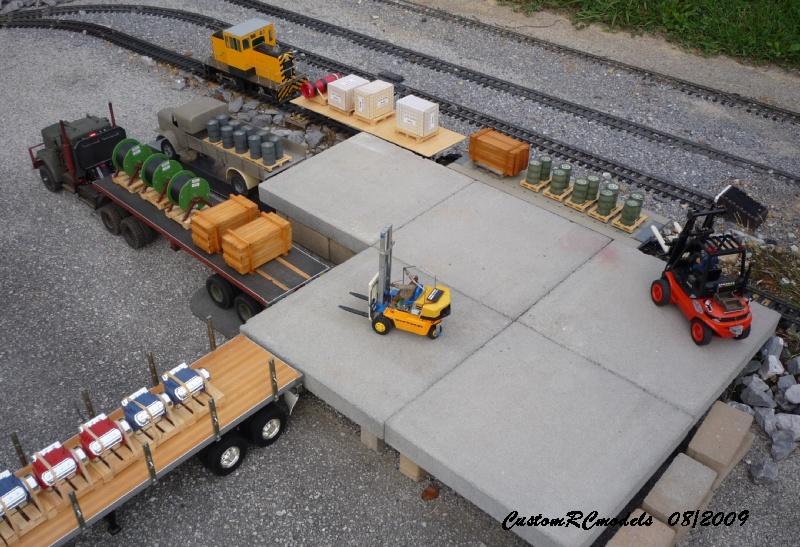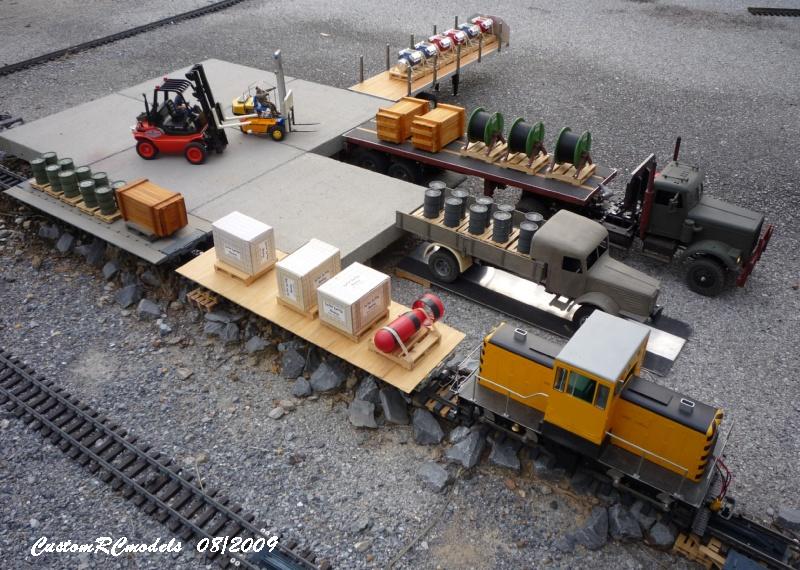 the little guy in action :
08/2009
Willy
CustomRCmodels