CustomRCmodels - Photos
|
home




4wheeling in Danville Nov 2009

Sunday afternoon after the previous tank-battle-event and car-show ,
Doug and myself had a blast running his new crawlers
and my old and new Tamiya trucks on the battlefield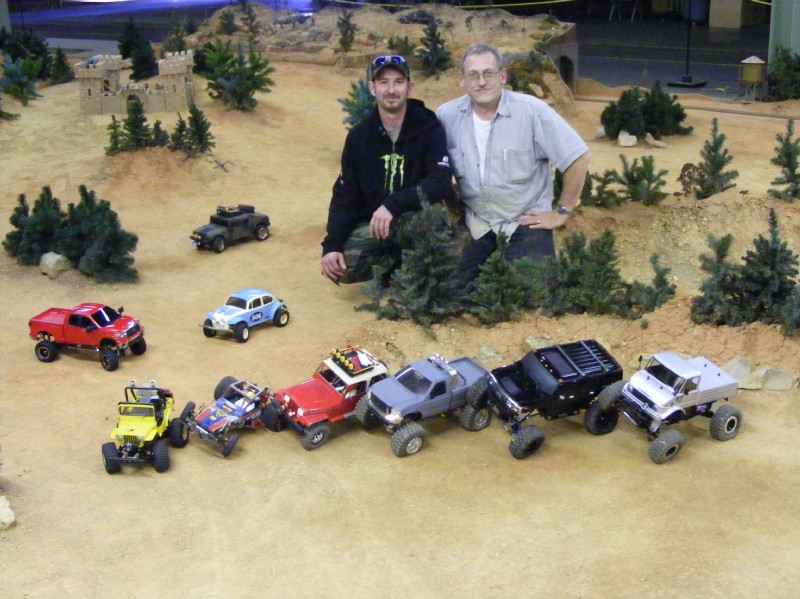 check out these photos below !
the Danville Tankbattlefield is an awesome terrain / setup for all kind a trucking / crawler action !

here I am following Doug's Unimog crawler :
couldn't help it , we had to do some fun stuff with my Jeep ,
jumping it till we had some good crash-landings :
( you see here also Doug's Unimog again )
and here a edit version with some slow-motion sequences :
and here my F-350 bashing around till I flipped it :
Thanksgiving weekend !
Friday , Saturday , Sunday , Nov 27,28,29-2009
back to :