CustomRCmodels online shop




welcome to the CRCM shop !

dieser shop ist auch bereits teilweise in Deutscher Sprache

Ich versende Weltweit !
shipping worldwide !
FC 05-23-2017
here you will find a large assortment of high quality upgrade and spare parts
for most of your R/C model building needs
parts and products listed here are my personal choice in regard to quality and function
click on the links below to get to the individual shops
I am re-working my online-shop ,
so just contact me in the meantime
for any of your hobby-needs !
(

auch in Deutsch !

)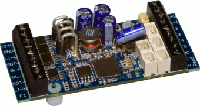 Willy
CustomRCmodels
05-23-2017