CustomRCmodels R/C Trucks
|
home




ConstructionVehicles

in this chapter , of my truck-section , I will cover and introduce radio controlled construction vehicles .
Wedico und Leimbach are just a few names for some fantastic high quality construction vehicles working with real hydraulics .


You can check them out at my friends web-shop :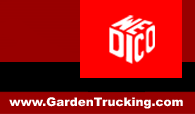 For the time being I like to cover first the electrical versions of construction vehicles .
These days are some cool new electrical components available to even convert
cheap toy-style construction vehicles in to some good working R/C models .
first project is a 1/12 scale excavator converted with some real nice screw-drives
( they do look like hydraulic cylinders ) with current-limiting ESC's ( no limit-switches needed )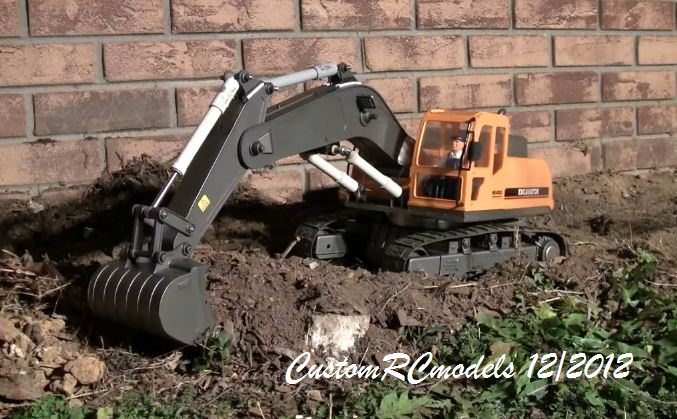 click on the image to see the first video
note : the ground was very hard , I will soon post another video to show what this excavator really can do .
update 04/2013
This is just a start , it needs a lot more work done :
stiffen up some of the weak plastic parts
better tracks and drive for the tracks ,
just to name a few …..
but as you already can see in this latest video , this plastic excavator version with these nice screw-drives does have enough power
to do some digging in already loosed up dirt .
( after reinforcing the weak plastic parts it should be able to loosen up even hard packed dirt )
with some reinforcements to the weak plastic parts and a better track-drive system ( including metal tracks )
the cost for such model as ready to run version should be just below US $ 1000,-
and here is a little smaller version , in 1/16 scale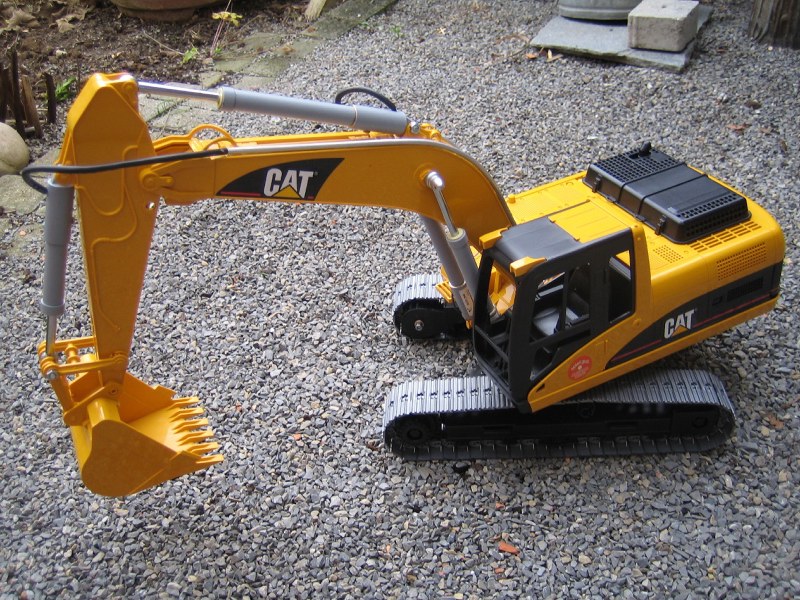 using the same type electrical screwdrives
more details will follow ……
and here now a real heavy metal , a model of a Liebherr LR 634 in 1/14.5 scale
this track-loader model is mainly all metal ( just the upper body parts are plastic )
and equipped with powerful electrical screw-drives .
( and its available for about ½ the price of an hydraulic counterpart )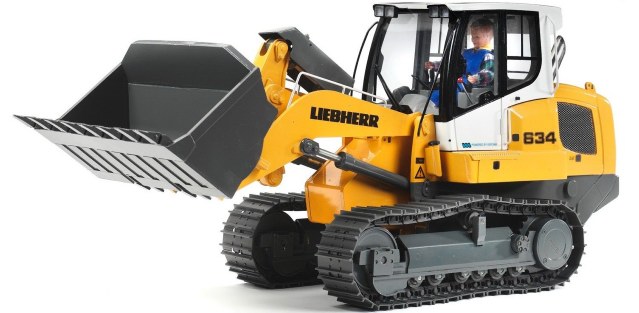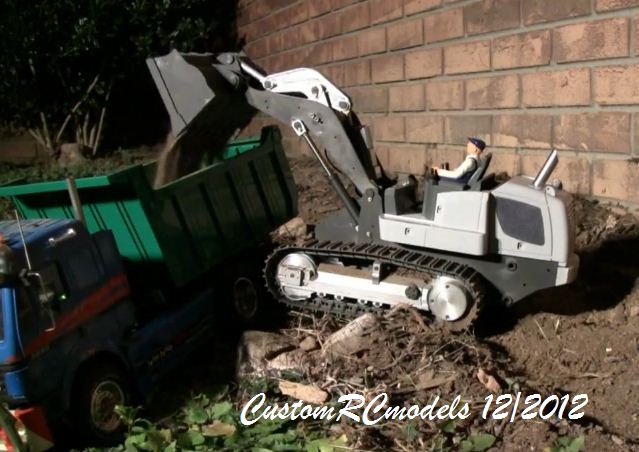 ( click on the image to view the video )
This track-loader model is already modified ,
since the original Z-kinematic didn't allow to dump the bucket at ½ height
( or anywhere in between , besides all the way up ) of the traverse .
more details to this modification will follow
I am still working on the electronics for this track-loader ,
since I didn't want to use the original control-unit
( wanted to safe space to have room for other gizmos , like sound-system and such )
In the videos I still use a to weak current limiting ESC for the bucket-drive
which I have replaced now with a better version ( more power to the bucket-screw-drive )
Newer videos and more details will follow
update 04/2013
doesn't show the latest version of my modifications to this track-loader ,
but has already some improvements to the previous version :
Willy

03/2013
update 09/2013