CustomRCmodels - Events
|
home




R/C tank-battleday Danville,VA November 2004 - page 2

here the first photos from past R/C tank-battle-day-event in
Danville,VA,USA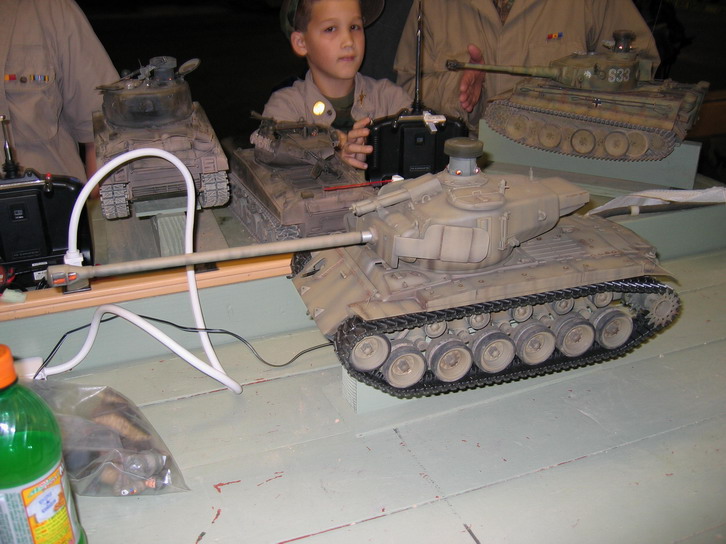 the youngest of the "Aaron-bunch" ,
( in front of Aaron's "Super-Pershing")
but watch out , he is one hell of a tank-commander !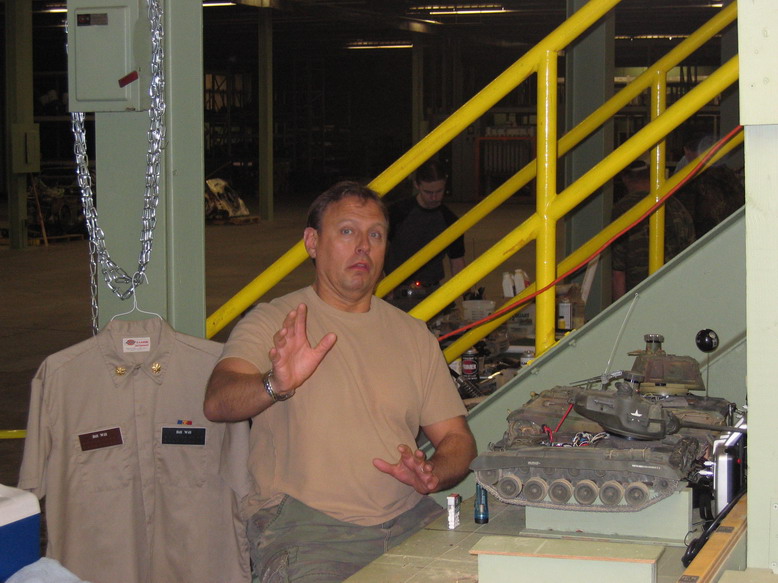 guess Bill was a little shocked ..??...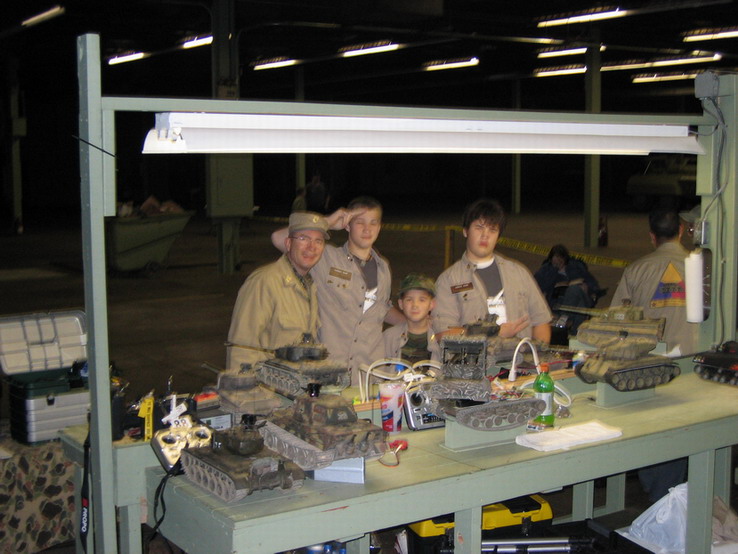 from left to right : Marty and Aaron's "bunch"...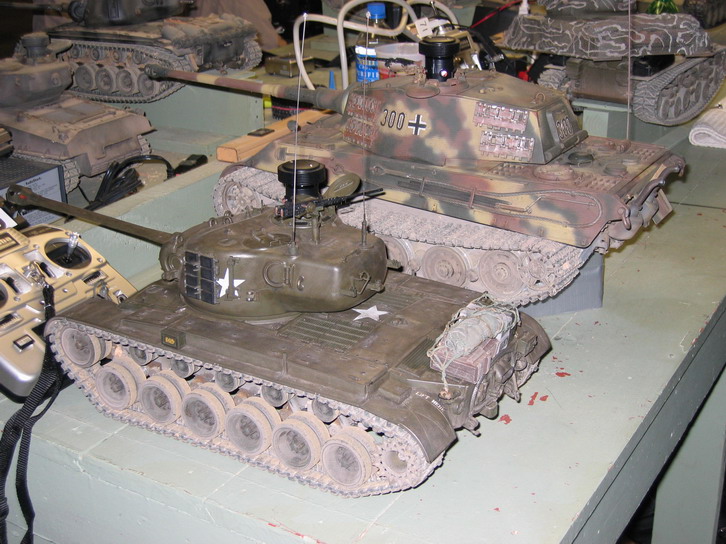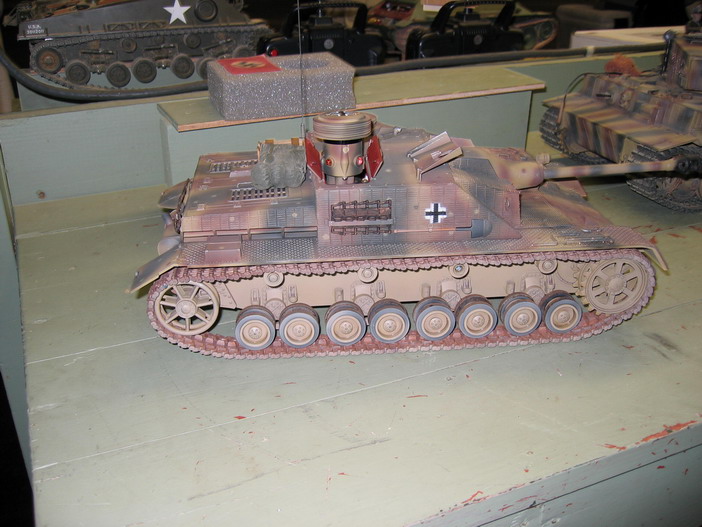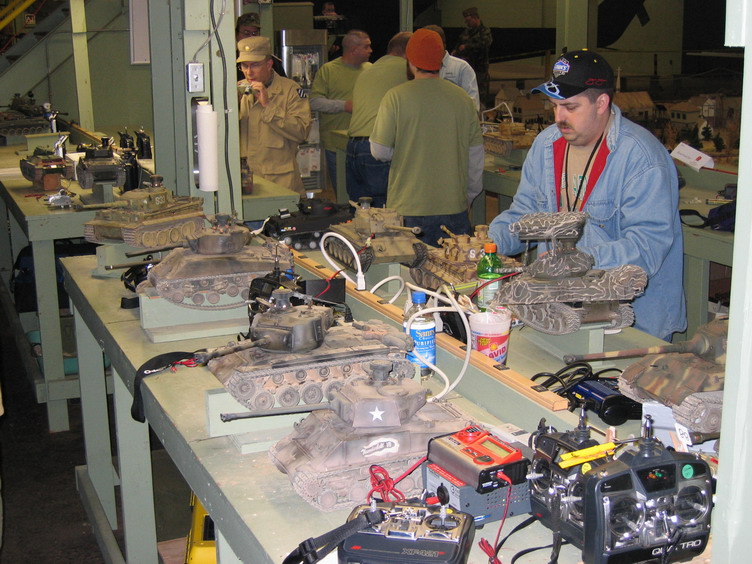 getting ready....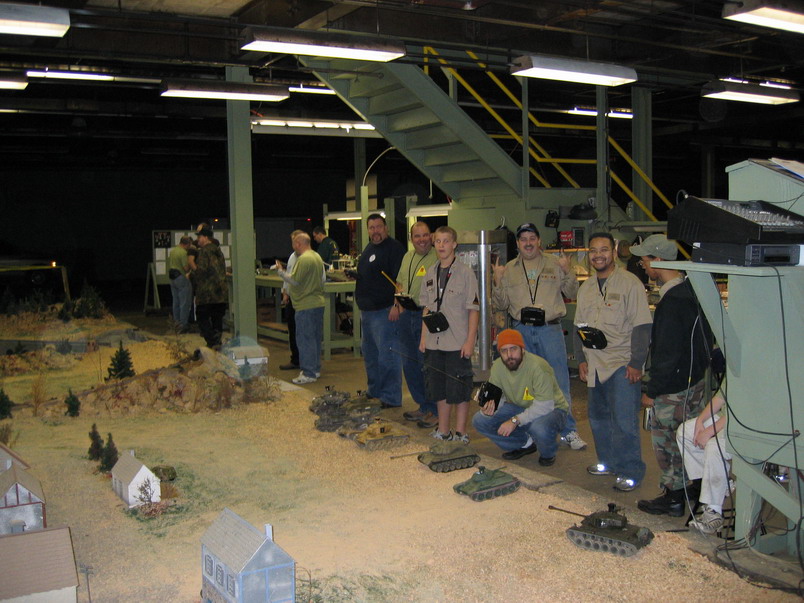 let the "show" begin..........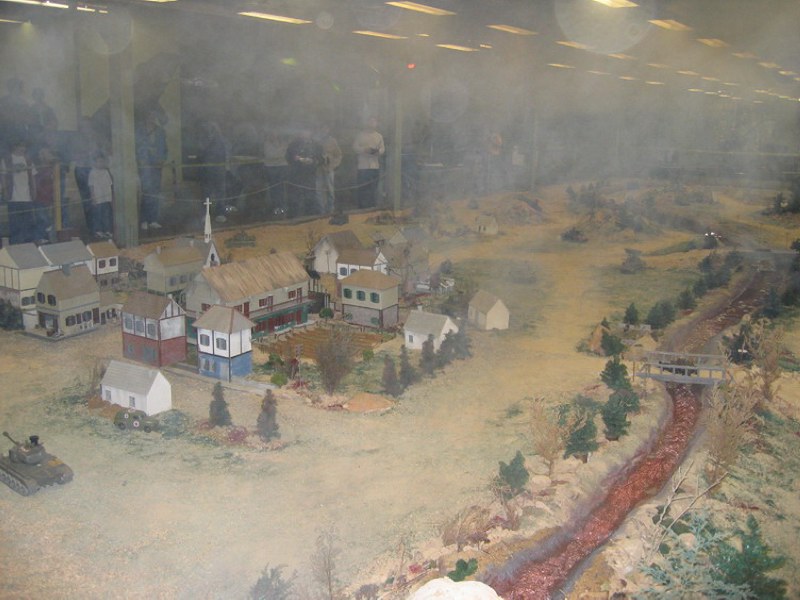 that is battle-action....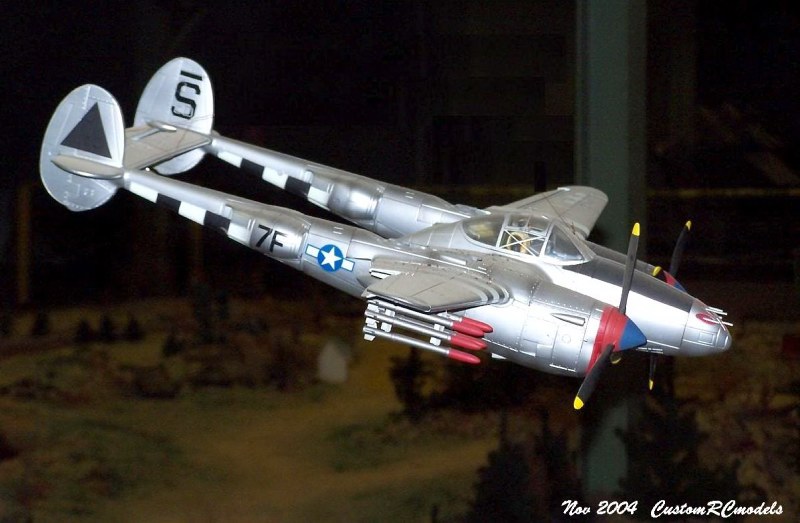 a P 38 above the battle-action......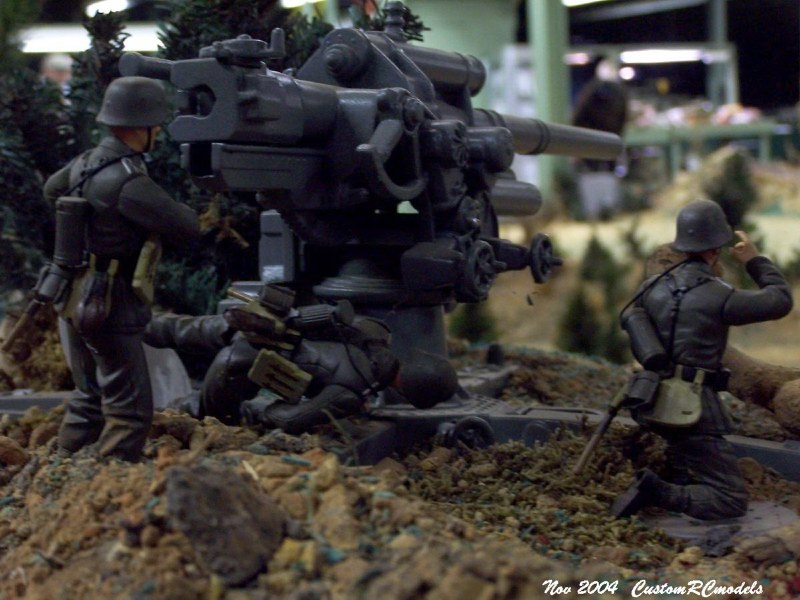 the 88mm crew is ready for action....
( well , except the guy in the middle , I overlooked that one ..... )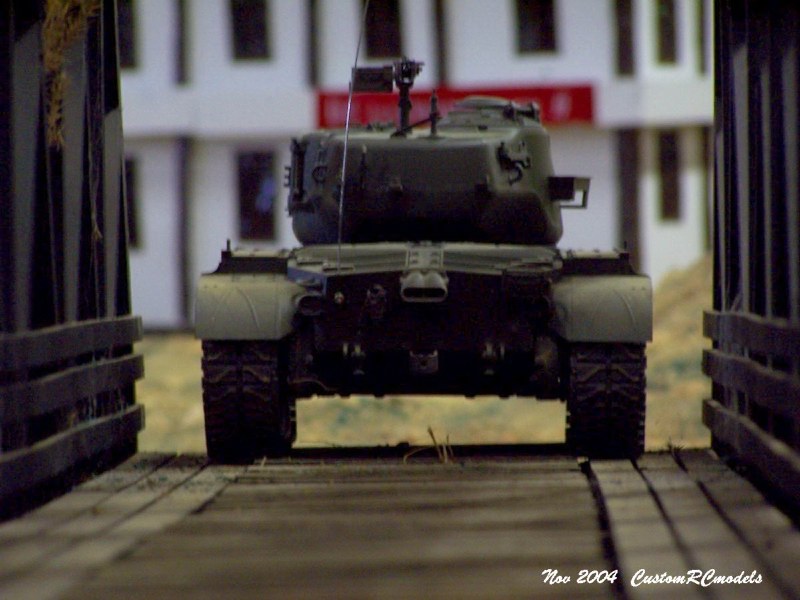 my Pershing coming over the bridge a the reservoir....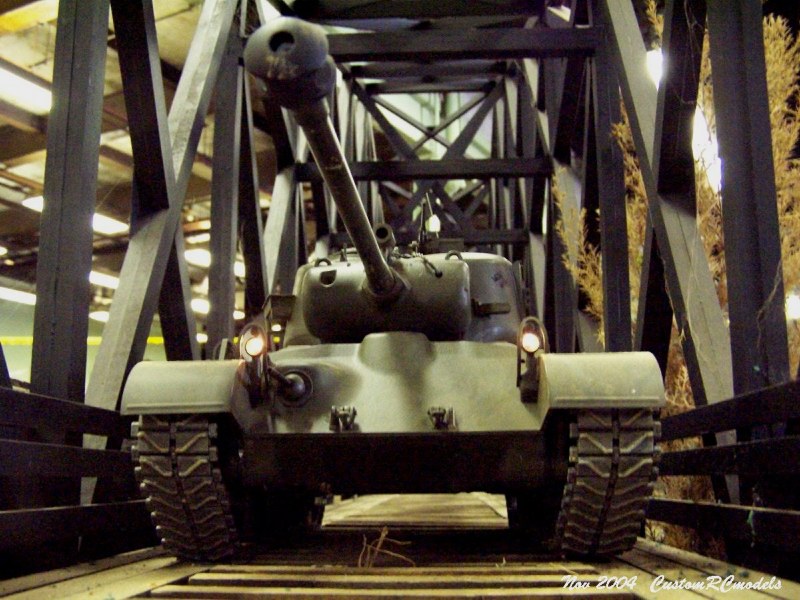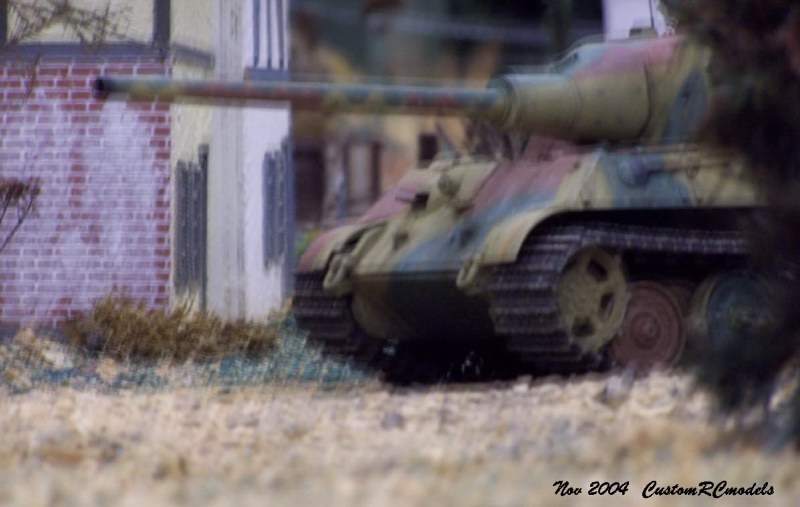 Jake's Jagd-Tiger made the ground shaking....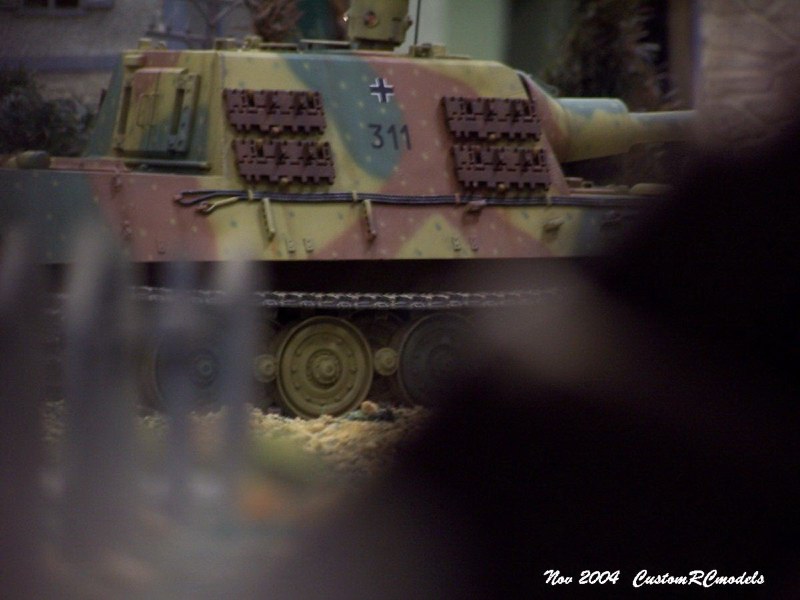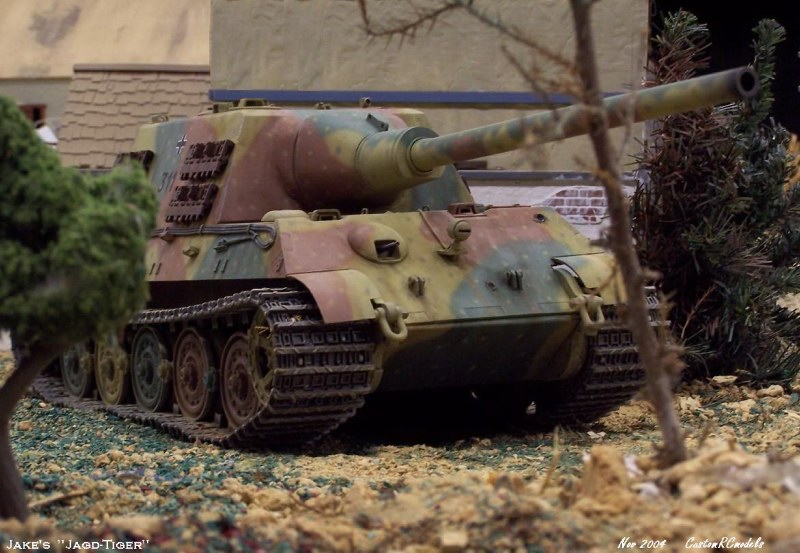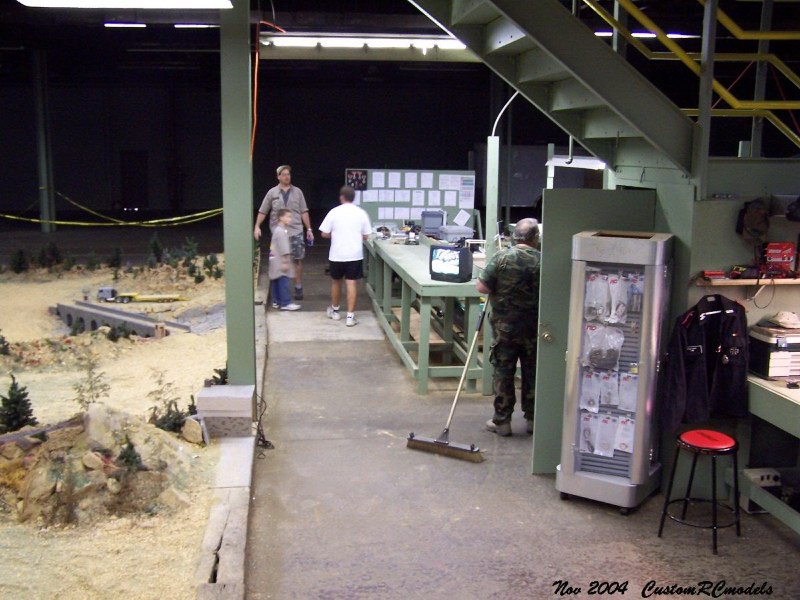 cleaning up " the mess " on Sunday afternoon.....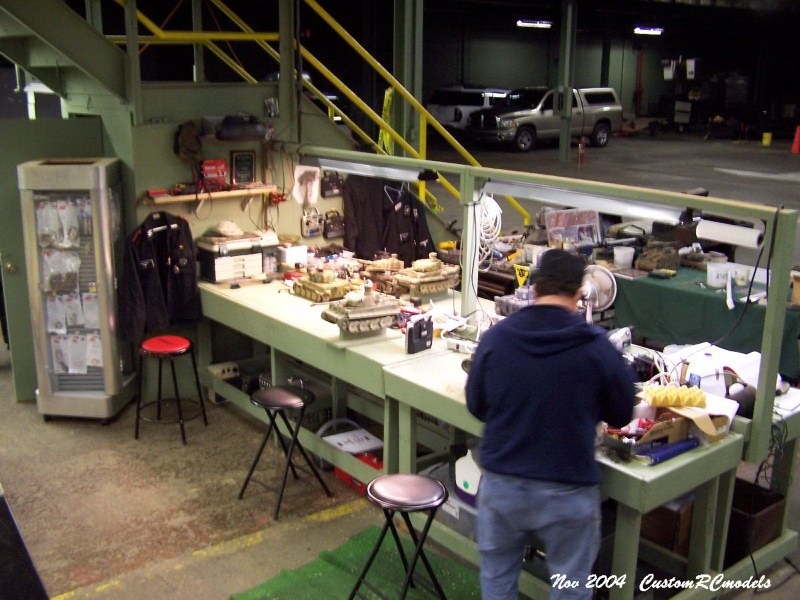 the battle-field has changend quite a bit since 2002......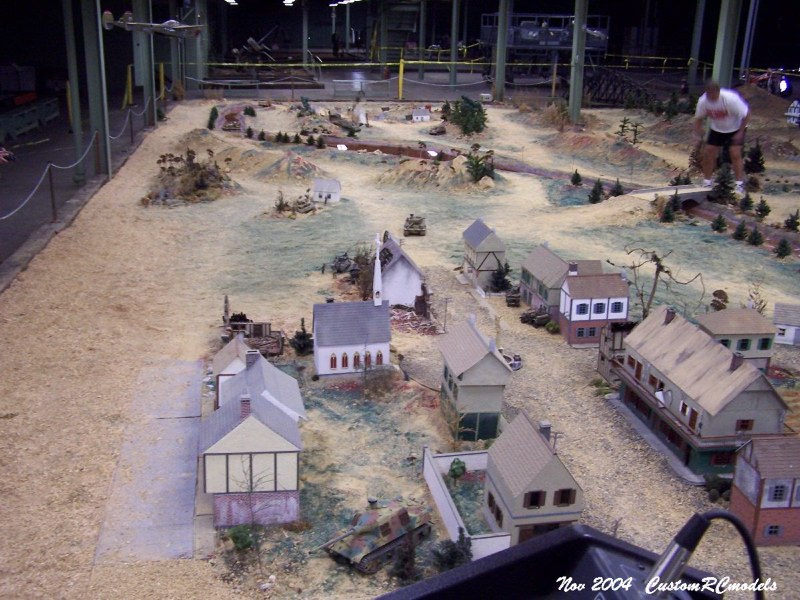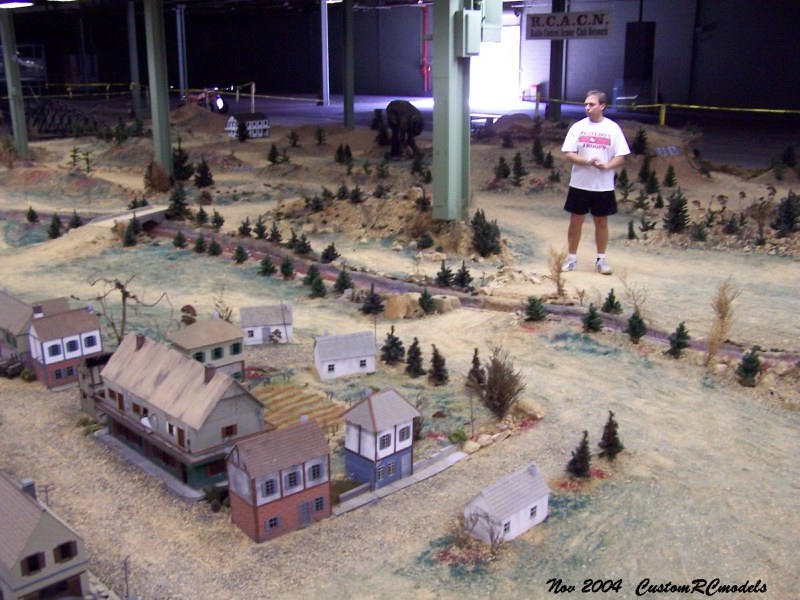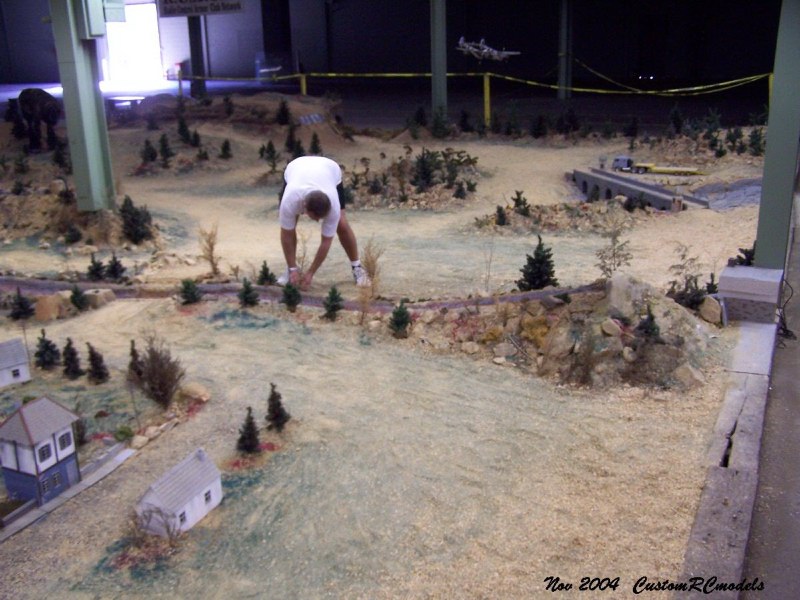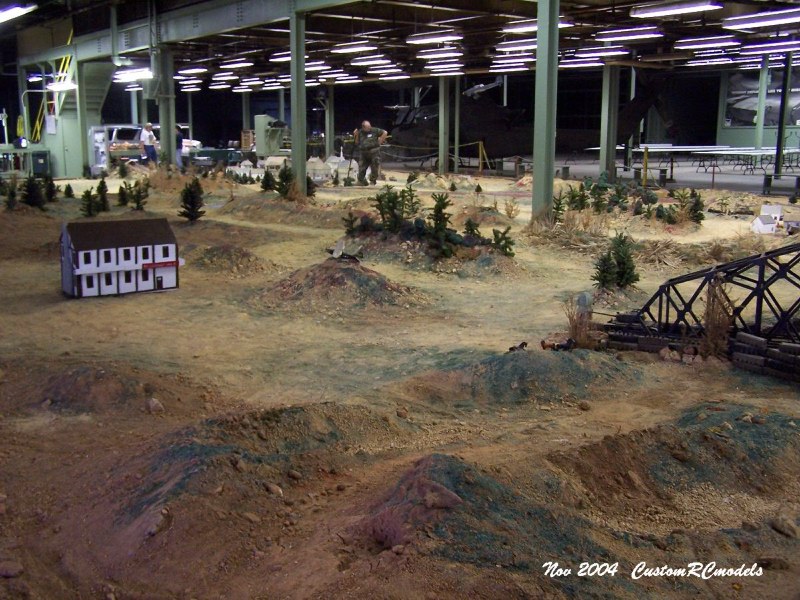 Battleday-report from Jake :
DANVILLE BATTLEDAY No #7
November 2004
Danville Battleday #7 was another huge success. About ¼ of the
regular people weren't able to make it, but this was filled by new
people and it wound up being about the same number of participants.
Growth in the hobby is continuing to exponentially grow. Das Reich
during the team competitions left the field once again burning with
garbage without losing a tank, BUT we also witnessed battles with the
two most hardcore American teams that have ever been placed on the
Danville field of battle. They are both excellent dynamic teams that
have done their homework, practiced, and have come prepared. We have
never seen the like before. As an example, both of these teams wound
up being barely defeated by Das Reich, but during the second Battle
Royale competition Aaron Arndt the sole survivor of his team with the
rest of his team burning successfully defeated two of the remaining
Das Reich guns that had ravaged his team and brought his team to
victory with only one hit remaining on his tank. He earned every drop
of sweat he put into it. It was one of the great battles. Both of
the Allied teams have been practicing weekly to gain their expertise,
with one of them, 'The Red Devils' being a very brand new team with
mostly brand new operators were practicing even more, to ensure they
achieved success. The inspection process has been streamlined and the
new 65ft TBU verification dispensed with quite a few more lengthy
inspections, and while reducing the overall inspection time, it
assured that the playing field regarding all operators was leveled.
Kevin Rimrodt made up about 5 sets of Aaron's diode jumpers and had
them on hand for the new non-compliant operators to address the speed
issues. The referee/ scorer issue was addressed and as a result we
always had plenty of scorers to accurately record. The number of
participants during the Battle Royales were dropped to a more
manageable level of 6 participants from members of the existing three
teams (total of twelve) split between two battles. The night battles
were once again fantastic, with about twenty people participating at
one time. Two Knight's crosses were earned this time as two people
have earned a total of twenty five points or more (3 kills per point,
1 point for every battle won). Two individuals also won their second
Iron Cross for achieving 15 points. A few more participants achieved
ace status with Avery Arndt being the most junior member(he's about 9
years old). In one battle he killed the only Americans (two of them,
I think he gave them a heart attack the way he attacks) and almost
brought his team to victory. On the development side, about half the
tanks out there had a great degree of scratch-building involved with
them, and looked great. Besides Willy's great items and neat stuff he
brings, Daryl Turner's T-34 was shooting dirt out 8ft in the air
sometimes when climbing a hill. He has designed and built so much
stuff in it, it is almost an entirely different tank(one being the
gearboxes). He's also producing and distributing items that no one
else is for various tanks for sale. Some really great stuff and he's
offering it very reasonably. His items are too many to list, so
contact him. Lastly, the guys that work at the museum full time, Dick
and Doug once again get the best acknowledgement as they really put a
lot of preparation into making sure that everything was finalized and
prepared before anything started, so that getting people processed
and on the field was painless. Kevin and I will get the scoring and
stats from the competitions out by next week, and Mike will follow
with the awards a week or so after that. The next battleday is the
third week of March 2005, and it will be a military extravaganza
similar to the one held in August 2004 with model competitions, tank
paint-ballers (huge scratch-built tanks!!) re-enactors and more.
Plan to make it.
Jake
Chief Headhunter
Das Reich
(Now with 31 enemy dead)
a few words from Dick :
I would like to publicly say few words and a special thanks to all
of you for comming and making these battles something to remember. I
know I can sound like a psyco going off the deep end but I need to
get your attention sometimes. We need to keep on some kind of
schedual and you have been good about it. Remember, I am armed!!!!!
I would like to thank the men and young boys who volunteered to
keep score during the competition battles. Good job.
The vet you met from WWII is a great guy from the area and has
attended every battle alone and with his wife and said he will, God
willing, attend every future one. To clarify, he was a member of a
tank destroyer group in M18 hellcats attached to the 101st Airborne.
His group took out 18 Gernan tanks in one day, a record for WWII, in
the northern part of the Bastone area.
A special thanks to Doug, Mike, Dan and all the people who helped
me, even you Dana. Dana has been good enough to bring the announcing
equipment for us until we can buy our own. The Battlefield is nearly
self sufficient now. We will soon have a working windmill and a new
bridge with a Tiger I in the river. We are laying out the design for
a working saw mill and hope to have it for April. We also may have a
big surprise about the battlefield. Stay tuned.
I sincerly hope you have and will continue to have a good time
using the battlefield and operating under the RCACN rules of
engagement. Not so bad after all is it. If you have any question you
can call the museum or call me at home at 1 336 562 3700 est after
6pm. Till next time.
Dick Bernier
AAF The Tank Museum
after another awesome battle-weekend ,
my WWAF ( Wild Willy's Armed Force's ) arrived back in there head-quarters in TN...

where the unloading started immediately....
to get them ready for the next battle coming weekend in Atlanta,GA .....
(click on the photo above to see more photos from WWAF...)
to see more tank-stuff ...or for info's on modifications ,
( motor's , gear-reductions and more .. )
go to my tanker-section :
for more infos about the A.A.F. Tank Museum
click here ...
November 2004